Before your claim can be assessed, we'll need to gather some preliminary details about your claim and confirm your dedicated contact person.
We will also require detailed information about the loss location and your property type.
Once this information has been collected, we will calculate your 'adjusted loss' to determine how much of the damage caused to your property is compensable under the Settlement Distribution Scheme.
Once all required information is received, your claim will be assigned to an independent loss assessor and you will complete an online questionnaire about your losses. 
Claimants with an eligible residential claim will be able to use the Fast Track Assessment process. This is a quicker and easier option than the normal assessment process, and Fast Track claims will receive payments first. 
Once your claim has been assessed, you will first be issued with a Provisional Notice of Assessment (PNOA) and then a Final Notice of Assessment (FNOA).
Learn more about:
All claimants will receive an interim payment and a final payment, with payments being made to Fast Track claimants first. 
Final payments can only be paid after all eligible claims are assessed, which will take some time. We aim to make payments as soon as is practicable, but we must follow the rules under the Settlement Scheme to ensure the process is fair.
Learn more about:
Please note: if you suffered losses during the Queensland Floods in 2011, you will not recover all of your losses through this settlement. The total amount available to Claimants is less than the total losses suffered. Individual claims will be adjusted to reflect the extent of damage caused by the operation of the Wivenhoe dam.
Maurice Blackburn's class action
record is second to none.
We are the only Australian class actions firm to deliver $100M+ settlements to clients in shareholder and listed securities actions, and have done so on seven occasions.
We've recovered in excess of $3 billion for wronged clients since the inception of our class actions practice in 1998.
Listed securities class actions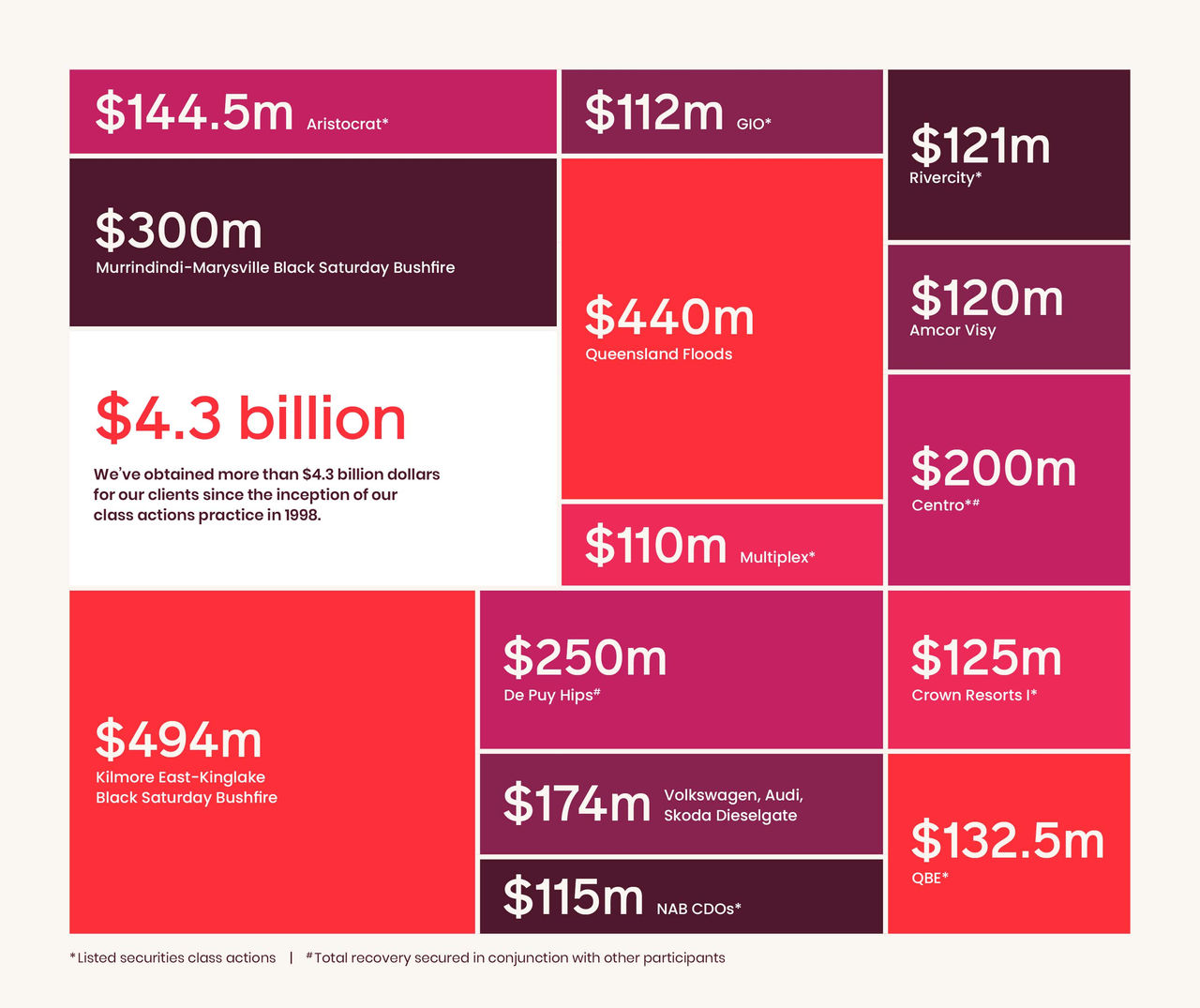 It doesn't cost you anything to know where you stand