Statement from Sam Hunter
Occupational Therapy Australia (OTA) is excited to partner with Maurice Blackburn Lawyers. This partnership is a great opportunity to provide support and resources to OTA members utilising Maurice Blackburn's areas of expertise, in turn enhancing access to justice for our members, their clients and communities.
 
Sam Hunter
CEO
Occupational Therapy Australia
Benefits for OTA members
Maurice Blackburn Lawyers has consistently demonstrated its capacity to provide meaningful and ongoing personal and professional benefits to members of partner organisations.
Support for you and your practice
Maurice Blackburn is passionate about engaging with the healthcare community. We know that access to expert legal guidance and support can help even the most experienced healthcare service providers ensure their clients are receiving the best possible care.
Maurice Blackburn can provide complimentary information sessions to help members understand their legal obligations, rights and entitlements. We cover topics such as: 
Assisting clients who have sustained potentially compensable injuries;
Record keeping;
Legal report writing;
Compensation entitlements; 
Accessing Superannuation and Insurance entitlements.
 
We can also tailor resources to address some of the common issues facing OTA members. To arrange a complimentary on-site information session for you and/or your employees, please contact Simon Arsenis:
E: sarsenis@mauriceblackburn.com.au
P: (03) 8102 2132 | M: 0490 305 379
Support for your personal legal affairs
In addition to professional support and guidance, our highly skilled legal team is ready and able to provide OTA members with personal legal assistance. As a starting point, and as part of the Maurice Blackburn's ongoing commitment to OTA members, we offer you and your family free telephone advice.
To learn more about the legal services we provide, please visit our homepage and specify your location. 
To speak to someone about your entitlements as an OTA member, please contact Simon Arsenis, National Relationship Manger, at:
E: sarsenis@mauriceblackburn.com.au
P: (03) 8102 2132 | M: 0490 305 379
Related services
Personal injuries

Superannuation & insurance claims

Wills & estate planning
Workers compensation, road accident and public liability injuries
We know that claiming workers' compensation can be a complicated and involved process, that's why we have a team of expert lawyers that specialise in WorkCover and workplace injuries claims. We assist clients who've had an accident at work, or whose health and wellbeing have been affected in the workplace, this also applies to any pre-existing injury, illness or disease worsened in the workplace.  Our aim is to help our clients manage financially while not fully able to work and to access the appropriate treatment and rehabilitation in order to return to work as quickly as possible.
Our specialist road accident lawyers assist clients injured on our roads while driving a car, truck or motorcycle, or travelling as a passenger, cyclist or pedestrian. You also have varying rights in different states when travelling on public transport, and if you collide with public transport. Our highly experienced personal injury lawyers understand every aspect of the road accident legal system and know how to ensure our clients access their full range of benefits to maximise their recovery.
Public liability law covers a wide range of circumstances where people have been injured, or where someone close to them has died, due to the negligent acts of a third party. These accidents may have occurred in a public place, such as a shopping centre, a park, or even on the footpath. 
Superannuation is not only available when in retirement, but can provide an income source if you have to stop work because of injury or sickness.  This can be particularly important where the injury or sickness is not covered by a compensation scheme.
Maurice Blackburn has the largest and most successful superannuation and insurance practice in Australia and can assist clients with early access to superannuation, or claiming disability benefits, income protection and life insurance.
Our lawyers help clients track down their super and take on cases on a no win, no fee basis.
We also have the largest general insurance claims practice in Australia, and can help you with your flood, fire, motor vehicle or travel insurance claim. If you are unhappy with the way your claim is being handled by the large insurance firms, contact one of our skilled insurance lawyers for advice.
Maurice Blackburn has helped hundreds of Australians successfully dispute wills that were unfair. The death of a family member is always painful, but it can be more distressing if you discover you have been cut out of their will or not been allocated a fair share of their estate.
We know that contesting a will can be a complex, stressful and emotionally painful process. Our experts aim to get you a speedy resolution or settlement, in fact, 98 percent of our cases are resolved without the need to go to court.
Time limits apply and vary from state to state, so if you want to contest a will, contact our lawyers as soon as possible.
Your Maurice Blackburn team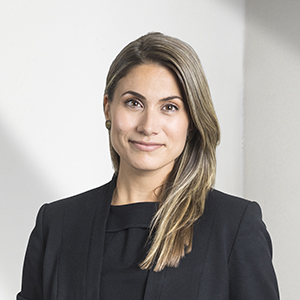 Principal, Office Leader, Work injury, Road injury, Public place injury
Cairns, QLD
Townsville, QLD
Mackay, QLD

(07) 4046 7107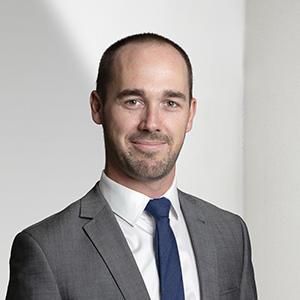 National Relationship Manager, Professional and Community Networks
Melbourne, VIC

(03) 9605 2757