NSW Junior Doctors class action
Maurice Blackburn, together with Hayden Stephens & Associates, have launched a class action against the NSW Ministry of Health on behalf of Junior Medical Officers (JMOs) to recover unpaid wages. The class action alleges that the NSW Ministry of Health:
failed to pay JMOs their entitlements pursuant to the statutory award; and
failed to pay JMOs for large amounts of un-rostered, unpaid overtime.
The class action follows concerns voiced by JMOs regarding unpaid excessive un-rostered overtime, fatigue and poor workplace culture.
Find out if you are eligible to register for the class action today.
We will not disclose your identity to a third party, including the NSW Ministry of Health, without your permission. 
Am I eligible to join the NSW Junior Doctors class action?
You can register for the NSW Junior Doctors class action if you worked for the NSW Ministry of Health as a JMO (i.e. Intern, Resident Medical Officer, Registrar or Senior Registrar) at anytime after 15 December 2014.
If you are unsure whether you are eligible, or are having difficulty completing the registration form, please contact us at NSWJuniorDoctors@mauriceblackburn.com.au or on 1800 318 062.
Frequently Asked Questions
Maurice Blackburn's class action
record is second to none.
We are the only Australian class actions firm to deliver $100M+ settlements to clients in shareholder and listed securities actions, and have done so on seven occasions.
We've recovered in excess of $3 billion for wronged clients since the inception of our class actions practice in 1998.
Listed securities class actions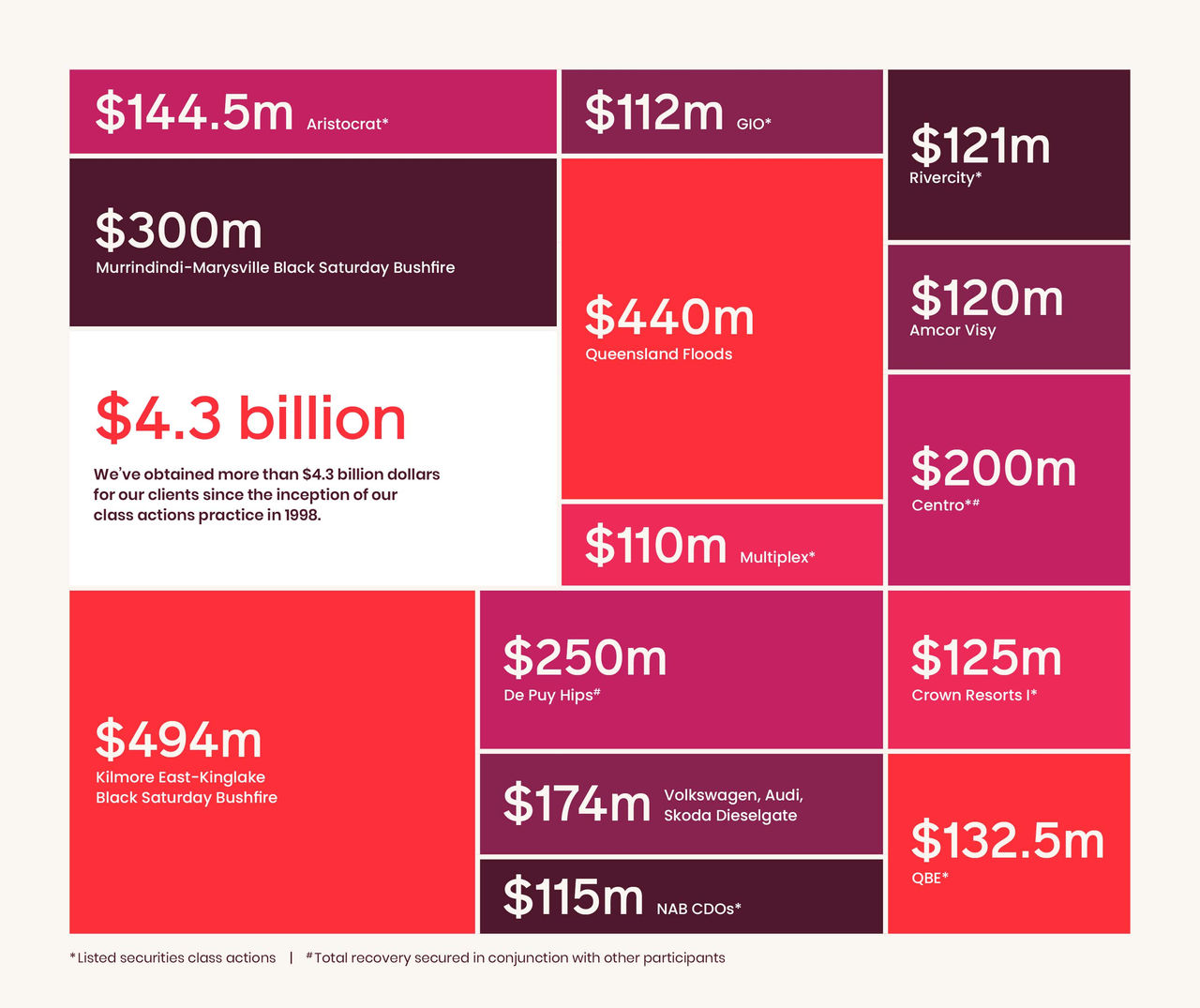 Australian leaders.
Our reputation for excellence in class actions is unparalleled, increasing our chances of:
Better returns
Faster recovery
Lower cost to clients
Rebecca Gilsenan
Executive Director, Principal Lawyer, Sydney
"I have extensive experience in running complex and novel litigation, including class actions in the areas of price fixing, failed investment schemes, product liability and securities."
Katherine McCallum
Senior Associate, Sydney
'I was drawn to working on class actions because they enable ordinary people to enforce their rights against government and major corporations.'
It doesn't cost you anything to know where you stand