Can the courts be used to punish or prevent opposing points of view? Should a corporate bully be allowed to silence protest using the courts? What role can the Courts play in addressing the climate crisis and other issues of concern to communities?
These are the sorts of questions that we think need to be asked and answered in a public forum and decided transparently by the courts. We have been leading the way in cases of social responsibility for nearly 100 years and continues to fight to protect our communities.
The work we have done to protect communities and environments includes successfully challenging the introduction of more pokies in a regional town, defending Greenpeace and their freedom of expression in environmental protests and campaigns against copyright infringement claims by AGL and ensuring sacred Aboriginal land was not turned into a nuclear waste dump .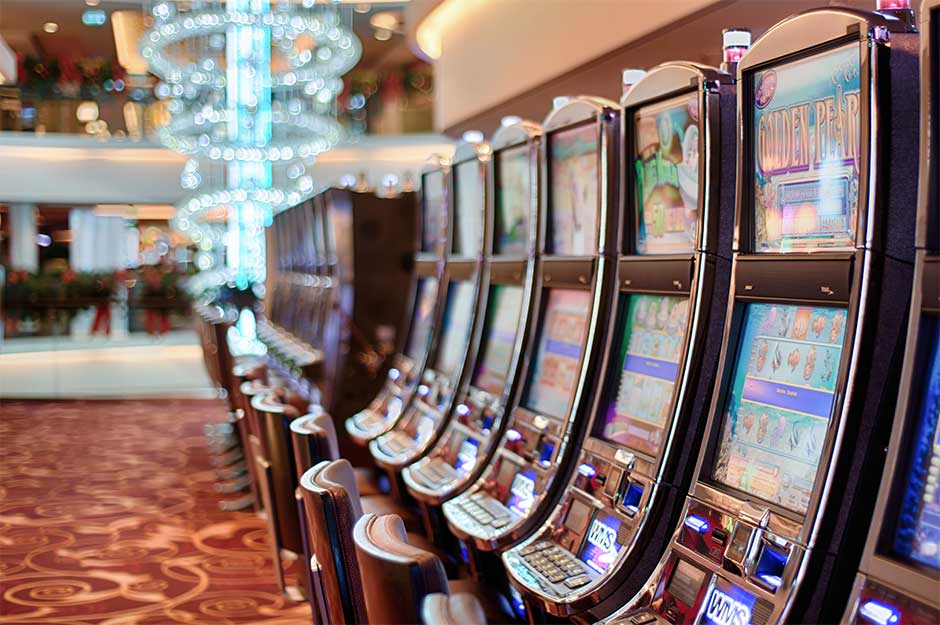 Dolphin treasure – Crown casino pokies case

Enough pokies in Castlemaine

Defending Greenpeace and freedom of expression and parody in environmental campaigns

Addressing the climate crisis through the courts
Dolphin treasure – Crown casino pokies case
In 2016, we launched landmark pro-bono legal action in the Federal Court that alleged Aristocrat and Crown Melbourne engaged in misleading or deceiving pokies players under the Australian Consumer Law and unconscionable conduct under the Australian Consumer Law. The legal action related to Aristocrat and Crown's involvement in making an Electronic Gaming Machine, commonly known as a poker machine or pokie, called Dolphin Treasure available for play at Crown Casino.
The case focused on Dolphin Treasure's design features, which we alleged to be unfair.

The case was brought by Shonica Guy against Crown Melbourne Limited, which has Dolphin Treasure machines at its casino, and Aristocrat Technologies Australia Pty Ltd, which manufactures the Dolphin Treasure machine. Ms Guy played poker machines for 14 years and suffered significant losses.
Ms Guy sought:
declarations that both Dolphin Treasure itself, and the way in which it is made available for play at Crown, breach the Australian Consumer Law, and
injunctions to prevent Aristocrat or Crown using any deceptive design features in Dolphin Treasure or similar machines in the future, or participating in unconscionable conduct in relation to Dolphin Treasure or similar machines in the future.
Ms Guy did not seek any monetary compensation in the case.
The case was unsuccessful, with the Federal Court finding  that while poker machine design features are not legally misleading and deceptive, the full impacts of such features in fuelling gambling addiction remain unclear.
While we were unsuccessful on the legal arguments, what was accepted is that while poker machines look like the mechanical machines of old the reality of what actually happens to determine whether a gambler wins or loses when the button is pressed is actually something quite different.
In our view the decision provides an opportunity to review the regulations to ensure that the design of poker machines fits the reality of what the gambler sees and experiences.
Our case was never going to be able to take up this fight alone – tackling the scourge of pokies needs leadership to reverse the financial and human costs that come from gambling on the pokies.
Enough pokies in Castlemaine
Maurice Blackburn successfully represented Enough Pokies in Castlemaine (EPIC) at a Victorian Civil and Administration Tribunal hearing in which we opposed more poker machines being introduced into the small Victorian country town of Castlemaine. 
As Castlemaine has a delicate local economy of family-run businesses, Council has adopted a policy that no further gaming venues be set up in town (the local Cumberland Hotel already houses about 30 pokie machines).

The Maryborough Highland Society, headquartered 40km away from Castlemaine in a different shire, attempted to convert Castlemaine's historic Railway Goods Shed into a venue with 65 poker machines, tripling the number of pokies in town. This was an attempt to circumvent Council policy by leasing a building on State Government land that sits outside the local planning restrictions.
EPIC is a community organisation comprising over 1,500 people from a town of only 7,000, and includes a broad cross-section of the Castlemaine community - with local businesses, artists, the local psychiatrist, problem gamblers and their family and friends all involved.
VCAT handed down its orders on 14 February 2013. This was a significant win for EPIC and community groups throughout Australia.
Defending Greenpeace and freedom of expression and parody in environmental campaigns
In 2021, Maurice Blackburn Lawyers represented Greenpeace in defending a claim for copyright and trade mark infringement made against it by energy and telecommunications company AGL. 
Greenpeace used AGL's logo in its cheeky brand-jamming campaign targeted at AGL's poor environmental practices, including drawing attention to its status as Australia's worst domestic climate polluter and "greenwashing" conduct. Within 2 days of the campaign launch AGL sued Greenpeace in the Federal Court seeking declarations that Greenpeace had infringed its copyright and trade marks in the logo, injunctions to restrain its continued use by Greenpeace and damages be paid by Greenpeace in relation to the infringements. 
Maurice Blackburn Lawyers' legal defence of Greenpeace relied on a freedom of expression safeguard known as "fair dealing" that permits the use of allows charities such as Greenpeace to use copyrighted works in campaigns where that use is fair and for the purpose of review, criticism, satire or parody. In June 2021, the Court determined that some of Greenpeace's use of the logo was mostly fair and humorous and that in relation to most of its campaign, Greenpeace could rely on the defence of fair dealing for the purpose of parody or satire. This allowed Greenpeace to continue with its campaign. 
Rebecca Gilsenen, a Principal Lawyer at Maurice Blackburn who represented Greenpeace says that "It was a pleasure to defend Greenpeace against AGL's heavy handed attempts to shut down their important campaign. The case also helped to clarify the parody and satire defence in Copyright law".  

Addressing the climate crisis through the courts
Maurice Blackburn Lawyers is concerned about climate change and environmental destruction in Australia and around the world. In addition to efforts by governments to address these issues in the international and criminal legal spaces, we are watching with interest as human rights and civil legal principles are increasingly used by individuals and groups to take action in the Courts to protect the environment. This includes for example consumer law cases about "greenwashing", corporate disclosure cases about environmental harm, tortious cases alleging a breach of duty of care in connection with the climate crisis, and administrative law cases challenging planning decisions and environmental permits. 
You can read an article we have written about the global campaign to include "Ecocide" as an international crime falling within the jurisdiction of the International Criminal Court (the ICC) here.

We're here to help
Office locations
We're here to help. Get in touch with your local office.
Select your state below
VIC

QLD

NSW

ACT

WA

SA

TAS

NT
We have lawyers who specialise in a range of legal claims who travel to Australian Capital Territory. If you need a lawyer in Canberra or elsewhere in Australian Capital Territory, please call us on 1800 675 346.
We have lawyers who specialise in a range of legal claims who travel to Tasmania. If you need a lawyer in Hobart, Launceston or elsewhere in Tasmania, please call us on 1800 675 346.